The Law Offices of
Schmidt, Isgrigg, Anderson & Miller
Distinguished law firm assists clients in variety of legal issues
For over 60 years, our law firm has effectively served clients throughout Michigan. We handle a full range of civil and criminal legal issues. Our accomplished attorneys are Michigan natives with in depth understanding of the local, state and federal laws that affect our valued clients. Whether you need help with a civil dispute, guidance with a transactional matter or assistance after an arrest, a dedicated lawyer from our firm will pursue the best possible resolution for your legal concern.
For experienced representation you can trust, contact the Law Offices of Schmidt, Isgrigg, Anderson and Miller today at (248) 682-8800 to arrange a personal consultation.
Contact Us
Use the below form to send your inquiry to The Law Offices of Schmidt, Isgrigg, Anderson & Miller
or call (248) 682-8800.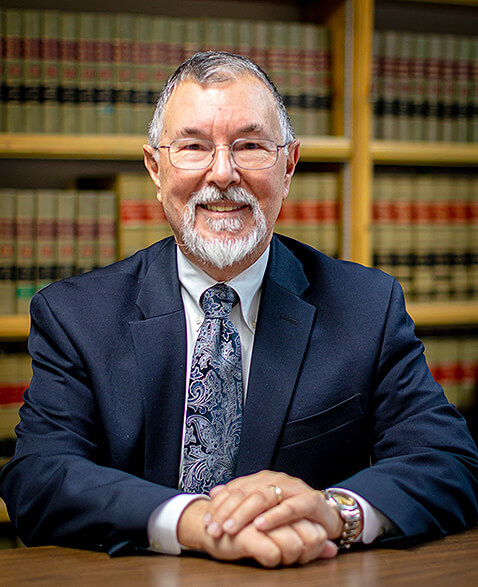 Robert G. Isgrigg, Jr.
Robert G. Isgrigg, Jr. has spent 45 years practicing law in the state. He focuses in probate and trust administration and is a skilled probate mediator assisting Oakland County judges and attorneys. Isgrigg served two terms as chairman of the Oakland County Bar Association Probate Section, and continues to be an active member today. He has extensive training in probate alternative dispute resolution and mediation through the State Bar of Michigan. He is a graduate of the Detroit College of Law.
Russell C. Anderson
Russell C. Anderson joined the firm in 1993 and became a partner in 1998. He works in criminal defense, family law and personal injury. A lifelong resident of Waterford, he is the son of the late Honorable Robert C. Anderson, a chief judge of the Oakland County Circuit Court. His mother was Francile Anderson, who was heavily involved in the national legal community throughout her life. Anderson continues his parents' legal legacy not only in his practice but also since 2015 as a Magistrate of the 51st Judicial District Court for Waterford Township. He graduated from the Detroit College of Law.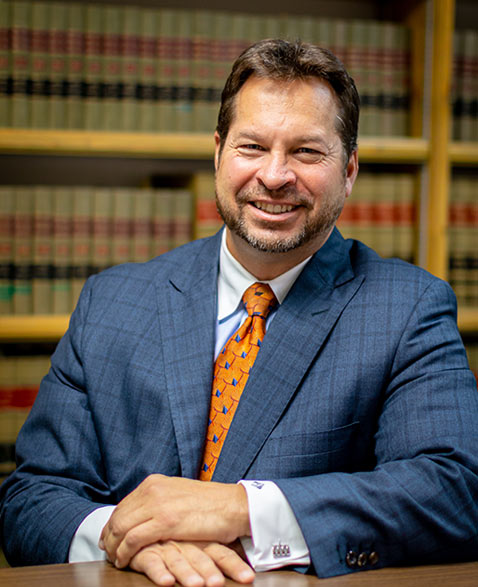 Paul S. Miller
Paul S. Miller has more than 27 years' experience representing clients in a wide variety of areas. He handles matters involving complex business transactions and litigation; commercial and residential real estate sales, purchases, development and leasing; and employment issues. In addition to the state court, he is admitted to practice law in the Federal Courts of United States District Court for Eastern Michigan and the United States District Court for Western Michigan. He completed his law school credits at the University of Innsbruck, Austria, where he studied under former United States Supreme Court Justice Antonin Scalia. He is a graduate of the Detroit College of Law.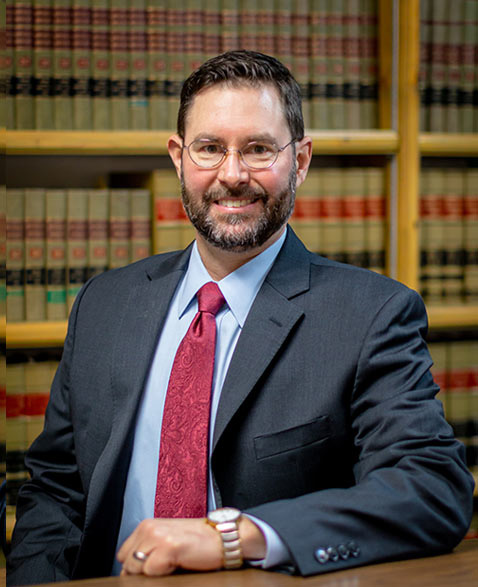 Shaun B. Isgrigg
Shaun B. Isgrigg joined the firm in 2014 after graduating from Thomas M. Cooley Law School at Western Michigan University. He helps our clients with a range of elder law issues, probate estates, wills, trusts, conservatorship and guardianship. He provides skilled competent legal guidance for those in need of quality representation of probate and elder law issues.
Get Outstanding Representation from our Waterford Law Firm
Since the 1950s, our law firm has helped resolve thousands of legal issues for Michigan residents. We have helped many businesses and individuals plan ahead to avoid negative legal issues. We welcome the opportunity to assist you with one of our distinguished representatives who have established an exceptional reputation in the legal community. We take pride in representing each client to the best of our ability in the varying legal issues that arise.
Don't delay in contacting our office to speak with an experienced attorney if you have any questions or concerns with any legal issue. Call our law firm today at (248) 682-8800 to arrange a personal consultation about your matter.
CRIMINAL DEFENSE

Drunk driving, drug crimes, all state, local misdemeanors and felonies, including capital crimes, traffic infractions, setting aside conviction (expungement), juvenile crimes.

ESTATE PLANNING & PROBATE

Wills, trusts, preparation and administration, conservatorships, guardianships, elder law, estate disputes and litigation.

FAMILY LAW

Divorce, child custody, support, paternity, judgment of separate maintenance and other family law related issues.

REAL ESTATE LAW

Commercial, residential, sales, purchases, development, leasing, and the various transactions and litigations, mergers and acquisitions varying from simple to complex mergers and acquisitions issues.

MERGERS & ACQUISITIONS

PERSONAL INJURY

Dog bite, automobile accidents, premises liability, wrongful death and catastrophic injury.